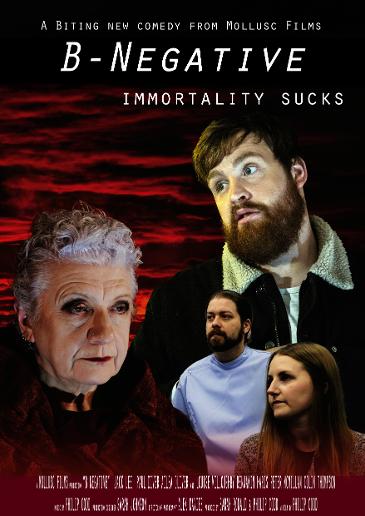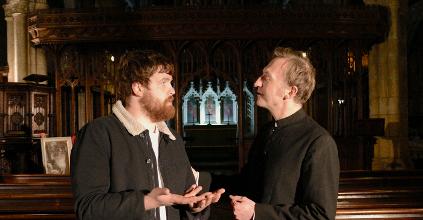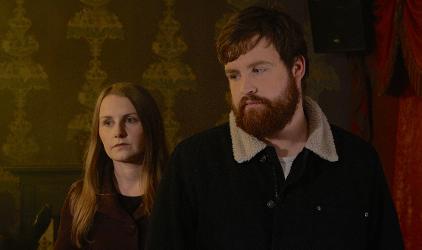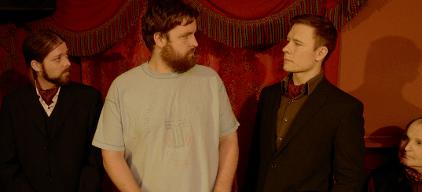 B-Negative
B-Negative is a comedy feature that tells the story of Barry who wants to have vicarious immortality through his children but finds he can't have kids. His friend invites him to a private club, The Ancient Order Of Nocturnal Immortal Phlebotomists Of Albion, a group of vampires. However, their membership is literally dying because of their rare blood group - B Negative.
Eager to stop the order from disappearing and swayed by Barry's keenness, Pops, the order's ominous leader, undertakes a risky act suggested by Barry that jeopardises the order. Barry, desperate for true immortality and initially guided by Pops, carries out various unpalatable tasks and tries to help with their marketing in the hope of joining TAOONIPOA, but things go from bad to worse.
Completed
95 minutes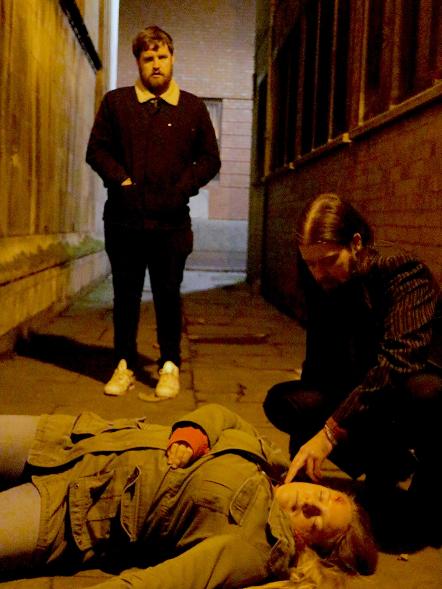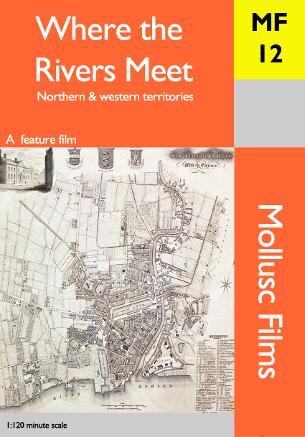 100 minute comedy / satire
(in development)
DIVIDED BY CULTURE, BRIDGED BY DESIRE
A young man finds love across a cultural divide in a world of increasing control.
Raj lives on the east of the river where all the workers live, crammed into narrow streets and old buildings. After being given a job in his family's company he must negotiate a massive deal with Theo, the sadistic and ruthless leader of the Reynolds Corporation, the all powerful company that controls the West of the river and many of the workers. Raj is to marry Ye but falls for Theo's niece, Selina. This illegal relationship creates a series of ever more difficult challenges that puts Raj in conflict with all his friends and rivals.
A Local Desperado
Short
(complete)
1855 was a difficult year for Charles. His wife, Rebecca has lost her job and their son; their home could be next. Desperate for a solution, Charles decides to break his promise to Rebecca. Putting a gang together, the planned robbery of a nearby stately home goes badly wrong when the police arrive. Determined not to go to jail he fights his way free and with the promise of a new life in America persuades his wife, and her brother, to join him as a fugitive. As they run things begin to unravel and the police start to close in. Charles tries to hold it together but Rebecca's health takes a turn for the worse, and America is a very long way away.
Letter to Jeff
a 90 minute dark comedy / drama
Where there's a will, there must be a way
(screenplay)
Dave (aka Jeff) is a 45 year old sculptor living on a narrowboat who cares for his wheelchair-bound partner, Paul. To claim his cash inheritance, he has to transport his father's ashes, on the narrowboat, from West Yorkshire and sprinkle them in the River Humber in Hull. Dave is coming to terms with feelings of guilt over the role his sexuality had in his parent's divorce. On the journey Dave is plagued by visions of his father, argues with his partner, is rejected by his son, and deals with the practical obstacles of transporting the ashes. Dave has trouble convincing the solicitor he should have the inheritance. In letters from his father he discovers the (supposed) truth about his parents divorce only to be told the real truth by his mother. A heart-warming emotional journey of family acceptance.